The Make-Believe Spurs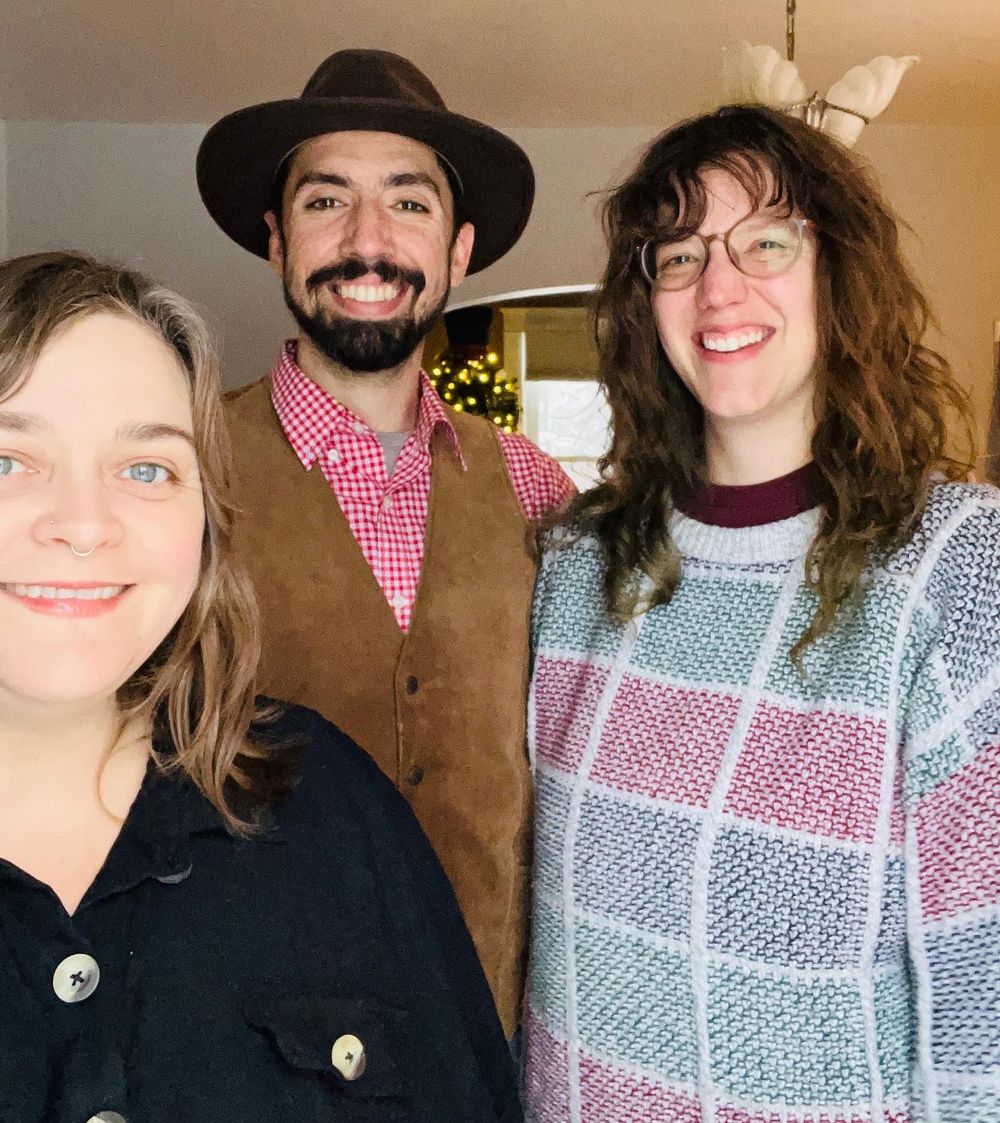 What do you get when a magical forest witch, a bluegrass guitarist, and a hippie Kentuckian collide? The Make-Believe Spurs. The Wallens (Brian and Molly) have performed at venues like Telluride Blues Fest, Cedar Point, Marquette Area Blues Fest, Woodtick Music Festival, the Black Squirrel Bluegrass and Americana Festival, Hiawatha Winter Roots, and many others. Mavis Farr is an accomplished performer in her own right, having toured and recorded with artists such as Cry on Cue and Bernie Larson. Mavis adds tasteful percussion, snare, vocals, and sparkle to the mix.
Spurs' influences include the Avett Brothers, the Byrds, the Black Keys, Shovels and Rope, and singer-songwriters like Mary Gauthier, Nathaniel Rateliff, and John Prine. Their sound and setup is versatile, ranging from stripped down acoustic performances to electric-driven romps for the dance floor. You'll hear a fun mix of originals, covers, and original sounding covers.
All three share a love of hats, boots, thrifted fashion, and good whiskey. Molly is an avid crocheter/knitter, Mavis is an incredible silversmith/jeweler, and Brian makes a pretty good latte, if he does say so himself. Stay tuned for more photos and videos, coming soon!